SPY-DA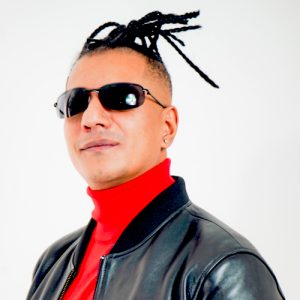 Spy-da is a versatile music producer, adept at sound mixing and mastering, hailing from West London, specifically Hounslow.
His journey in the music industry traces back to an era before Spy-da Productions' establishment in 2006 when he was a prominent DJ on the bustling London circuit.
Swiftly transitioning from DJing, he embarked on the endeavor of constructing his very own studio, now renowned as Spy-da Productions. This studio has become a creative hub for musicians and artists seeking to elevate their musical creations.
If you're aiming to elevate your music to new heights, whether it's recording, mixing, or mastering, you've arrived at the right destination. Spy-da boasts extensive experience in the studio, mastering a diverse array of genres to impeccable standards.
To further underline his expertise, Spy-da holds a Bachelor's Degree in Music and Multimedia Technologies with a solid 2.1 classification. He has dedicated significant hours in the studio, delving into sound experimentation, analog equipment, and a myriad of mastering techniques.
Genres
His main genres include.
House, EDM, Dance, Funky, Hip Hop, RnB, Trap, Liquid, DnB and more.
Film & Game scores.